-
August 2015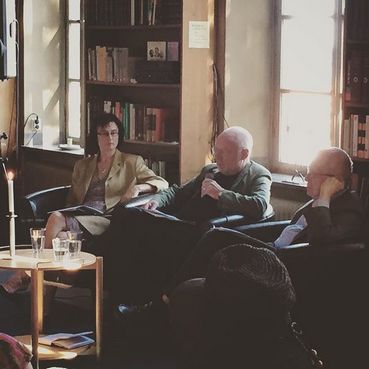 "It is the silence that is God's answer" - On Regina Derieva
Bengt Jangfeldt, Tomas Venclova and Fiona Sampson
discussing Regina Derieva's life and work at the Sigtunastifelsen,
on the foundation's main stage.
https://www.youtube.com/watch?v=-rbSHcyX_Ww
May 2015
"...frescoes of our time.."
Book Launch Event for "Selected" by Regina Derieva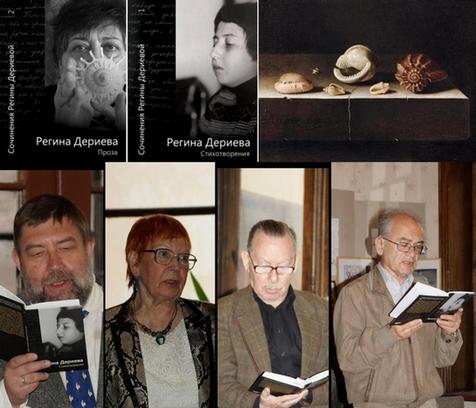 The launch of Regina Derieva's first posthumous publication, the two-
volume 'Selected Poems and Prose' [recorded and photographed by
Michael Fateev], at 'Zvezda' Magazine Publisher's conference hall,
St. Petersburg.
With special guests, Yakov Gordin, Alexander Kushner and
Valentina Polukhina, among others . 25th May 2015.
http://bookhaven.stanford.edu/2015/05...
Valentina Polukhina said:
"Her poems are frescoes of our time and man is in it".
February 2015
The volume of poetry, memoirs, essays, fiction, and photographs in honor
of Regina Derieva, Curator Aquarum, was published in 2015.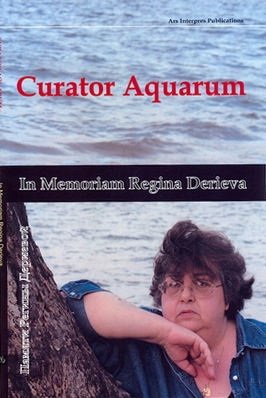 The contributors to this book:
Cynthia Hogue / Chard DeNiord / Per Wästberg
Ulrikka S. Gernes / Dennis Creffield / Fiona Sampson
John Kinsella / William Doreski / Ellen Hinsey
Eric Pervukhin / Les Murray / Tomas Venclova
Rimas Uzgiris / Frederick Smock / Håkan Sandell
Annie Finch / Gunnar Harding / Julian Birbrajer
Anthony Rudolf / Alev Adil / Paddy Bushe / Bill Coyle
Valentina Polukhina / Ruth Fainlight / Jurek Holzer
Ewa Lipska / Igor Sakhnovsky / Alexander Cigale
Sasha Dugdale / Ilya Kaminsky / Bengt Jangfeldt
Leonard Schwartz / George Kilcourse / Tim Liardet
Malte Persson / Alan Shaw / Igor Yefimov / Jim Kates
Elisabeth Hjorth / Max Lapitsky / Ilya Bernstein
Mariela Griffor / Aris Fioretos / Petter Lindgren
Alicia Ostriker / Arcady Kotler / Edward Wilson
Craig Czury / Margarita Meklina / Krystyna A. Steiger
Józef Walczak / Lars Palm / Lasse Söderberg
Annika Bäckström / Heng Siok Tian / Toh Hsien Min
Yeow Kai Chai / Yong Shu Hoong / Augustus Young
Rachel Loden / Henry Gould / Pavel Rechensky
Richard J. Reisner / Véronique Lossky / Alexey Purin
Robin Fulton / Cynthia Haven / Donald Boström
Giannina Braschi / Tess O'Dwyer / Antoni Albalat
--------------
A video mix with fragments from the "Curator Aquarum"
book launch that took place at the second commemorative evening
to honour Regina Derieva. London, 7th February, 2015.
http://youtu.be/CH0t1uy38LI
A video mix with fragments from the "Curator Aquarum"
book launch that took place at St. Eugenia in Stockholm
on March 12th, 2015.
http://youtu.be/UGSLGMyNVPs
October 2014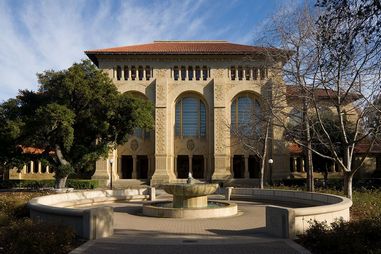 Oct 14, 2014 - As reported in today's Stanford Dish:
Stanford University acquires archives of poet Regina Derieva
https://library.stanford.edu/subjects/russian-literature
The consecration of a tombstone on Regina Derieva's grave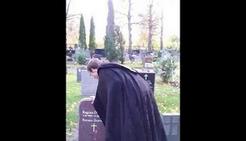 The gravestone was consecrated by Fr. Dominik Terstriep S.J.
on October 28, 2014.
https://www.youtube.com/watch?v=fLwyer31AEU
Februarry 2014
A Commemorative Evening Reading for Regina Derieva in London
A commemorative evening-reading for Regina Derieva on 7th February,
2014 (Regina's birthday) in London, at the home of Valentina Polukhina,
widow of Daniel Weissbort. Among those who participated in this event
were Ruth Fainlight, Elaine Feinstein, Julia Kogan, Benjamin Ramm,
Anthony Rudolf, Fiona Sampson, and Olga Shvarova.
https://www.youtube.com/watch?v=UfDHQufeEus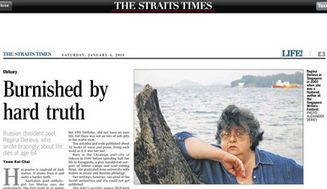 Regina Derieva's obituary by Yeow Kai Chai
in The Straits Times. Singapore, 4 Jan. 2014.


An interview with Bengt Jangfeldt for the Swedish Radio
by Max Lapitskij. 2013-12-16
https://www.youtube.com/watch?v=ezpmONCKHSE
________________________________________________________
23 December 2013
Regina Derieva's funeral took place on December 23, 2013.
She was buried at the Norra Begravningsplatsen (Katolska Kyrkogården).
The burial service was read by Bishop Anders Arborelius of Sweden.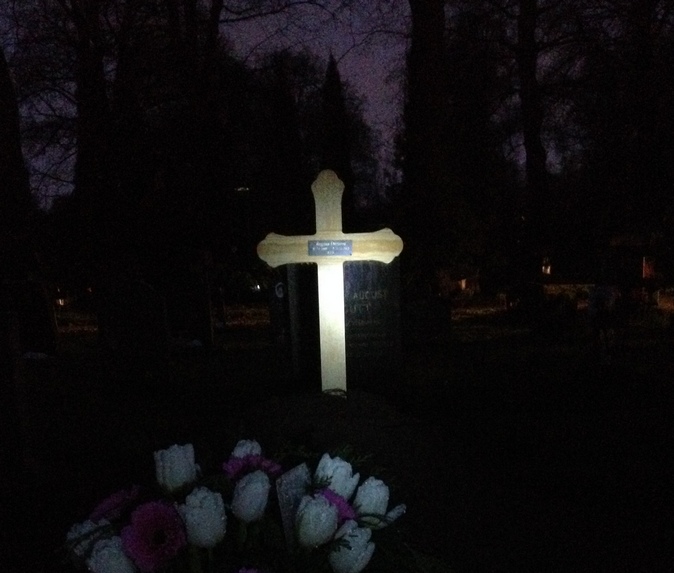 A tribute page for Regina Derieva is here.
12 December 2013
Regina Derieva died on Wednesday 11th December at 22.00.
________________________________________________________
30 September 2011
A concert of sacred music was held at the Basilica di Santa Maria delle Grazie
in Milan. Attendees enjoyed music performed by the Moscow Synodal Choir
conducted by Alexei Puzakov and and the Symphony Orchestra of the
Academy delle opera under the direction of Diego Montrone.
Works by Sergei Rachmaninov, Giuseppe Verdi and Frà Armando Pierucci's
"De Profundis" – a cantata based on the poems by Regina Derieva were
performed.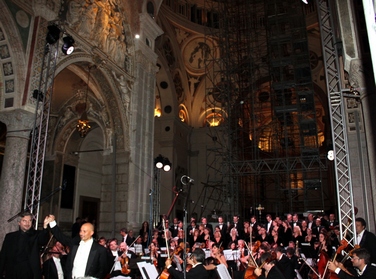 "...concerning Fr Armando, we should say that this was a revelation. Pierucci
is a 75 year old Franciscan, who is said to be a fine organist and has lived for
many years in Jerusalem, where he once aroused a polemical reaction about
Semitism and anti-Semitism. The fact is that his De Profundis... is a powerfully
beautiful work for mezzo-soprano (the rough but strong Polina Shamaeva),
flute (an excellent soloist whose name does not appear in the programme),
choir and orchestra. It was written 10 years ago and strikes an admirable
balance between classical and modern styles, with a harmonious structure as
solid as it is audacious, and enriched with profound and provocative
questions on the meaning of life and death."
An extract from the article by Paolo Viola
"Arcipelago Milano" 4-10-2011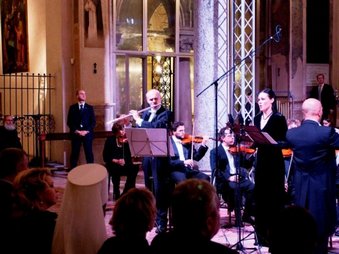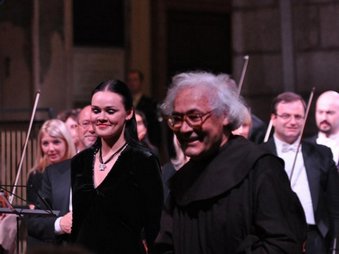 There will be a new double cd (reissue) entitled "Via Crucis – De Profundis"
released in October, 2011. It contains two Frà Armando Pierucci's cantatas
to the poems by Regina Derieva.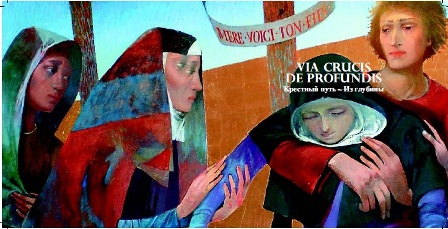 23 December 2010
Regina Derieva's new selected, CORINTHIAN COPPER,
was published in the fall of 2010 by Marick Press.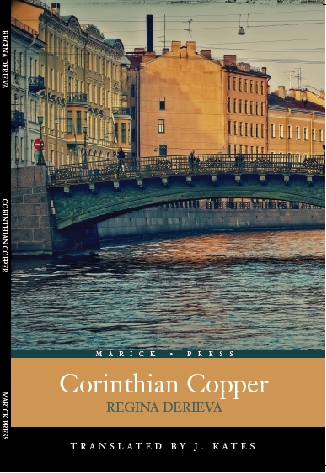 16 February 2009
Regina Derieva was awarded the Swedish Catholic Church medal
ORA ET LABORA for her literary work.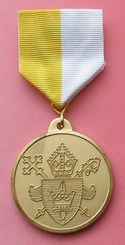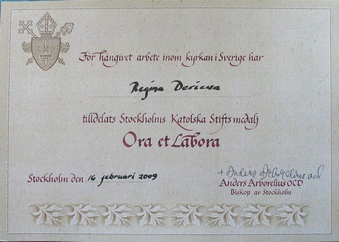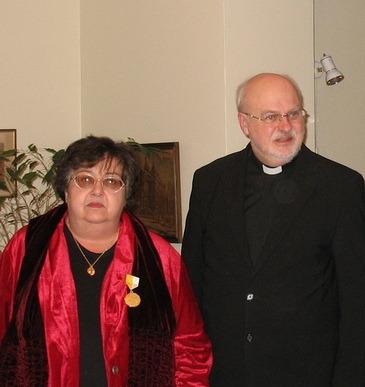 25 January 2009
The Sum Total of Violations, the first volume of Regina Derieva's
poems to be published in England, will be launched in Sweden
on Friday, February 6, at St. Eugenia's reading hall situated at
Kungsträdgården 12 in central Stockholm.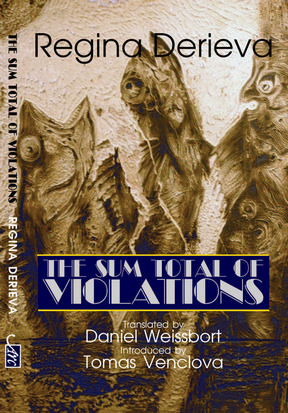 http://www.arcpublications.co.uk

New Derieva's book, OAVBRUTET SVARTA BILDER -
IMAGES IN BLACK, CONTINUOUS,
translated into Swedish by Håkan Sandell and Håkan Sandvik,
is published by Carl Forsbergs Bokforlag, 2007.