________________________________________________________
23 December 2013
Regina Derieva's funeral took place on December 23, 2013.
She was buried at the Norra Begravningsplatsen (Katolska Kyrkogården).
The burial service was read by Bishop Anders Arborelius of Sweden.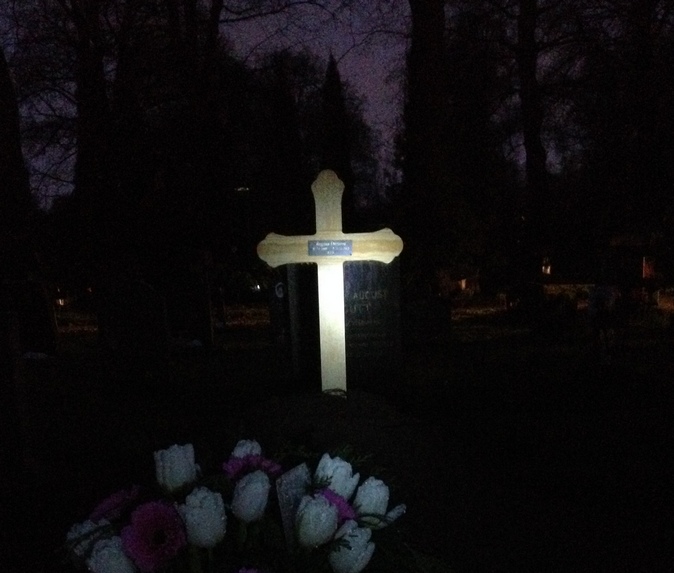 A tribute page for Regina Derieva is here.
12 December 2013
Regina Derieva died on Wednesday 11th December at 22.00.
30 September 2011
A concert of sacred music was held at the Basilica di Santa Maria delle Grazie
in Milan. Attendees enjoyed music performed by the Moscow Synodal Choir
conducted by Alexei Puzakov and and the Symphony Orchestra of the
Academy delle opera under the direction of Diego Montrone.
Works by Sergei Rachmaninov, Giuseppe Verdi, as well as "A Song of
Ascents" by Metropolitan Hilarion Alfeyev and Frà Armando Pierucci's
"De Profundis" – a cantata based on the poems by Regina Derieva were
performed.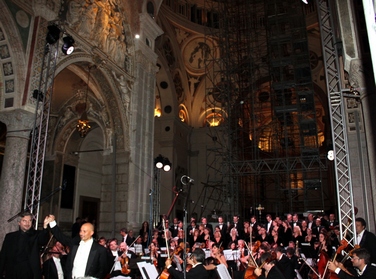 Among those attending the concert were the Russian First Lady Svetlana
Medvedeva Svetlana Medvedev, the chairman of the Department for External
Church Relations of the Moscow Patriarchate, Metropolitan Illarion, and
Armando Pierucci.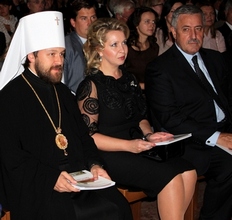 "...concerning Fr Armando, we should say that this was a revelation. Pierucci
is a 75 year old Franciscan, who is said to be a fine organist and has lived for
many years in Jerusalem, where he once aroused a polemical reaction about
Semitism and anti-Semitism. The fact is that his De Profundis... is a powerfully
beautiful work for mezzo-soprano (the rough but strong Polina Shamaeva),
flute (an excellent soloist whose name does not appear in the programme),
choir and orchestra. It was written 10 years ago and strikes an admirable
balance between classical and modern styles, with a harmonious structure as
solid as it is audacious, and enriched with profound and provocative
questions on the meaning of life and death."
An extract from the article by Paolo Viola
"Arcipelago Milano" 4-10-2011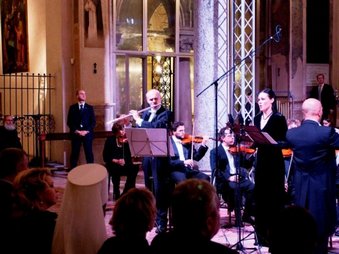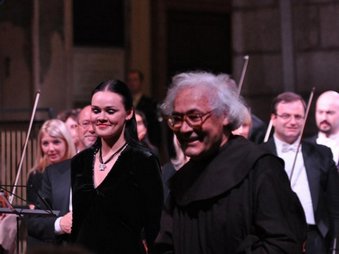 There will be a new double cd (reissue) entitled "Via Crucis – De Profundis"
released in October, 2011. It contains two Frà Armando Pierucci's cantatas
to the poems by Regina Derieva.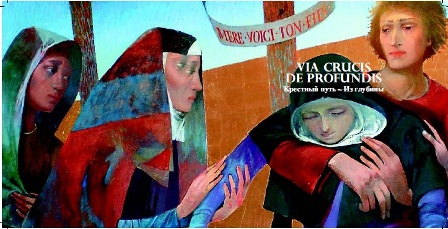 23 December 2010
Regina Derieva's new selected, CORINTHIAN COPPER,
was published in the fall of 2010 by Marick Press.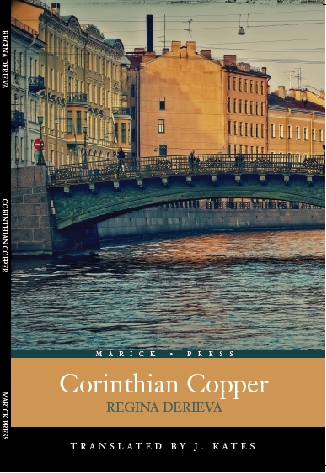 16 February 2009
Regina Derieva was awarded the Swedish Catholic Church medal
ORA ET LABORA for her literary work.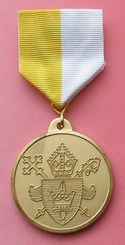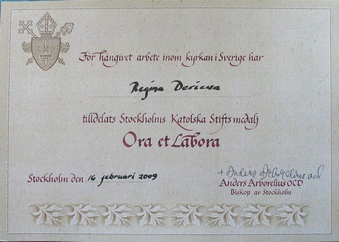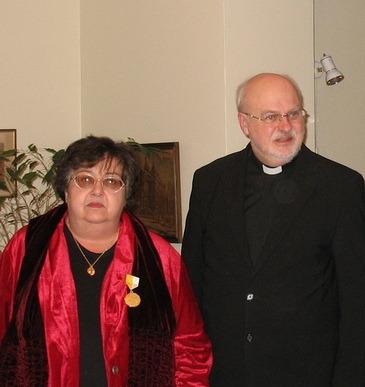 25 January 2009
The Sum Total of Violations, the first volume of Regina Derieva's
poems to be published in England, will be launched in Sweden
on Friday, February 6, at St. Eugenia's reading hall situated at
Kungsträdgården 12 in central Stockholm.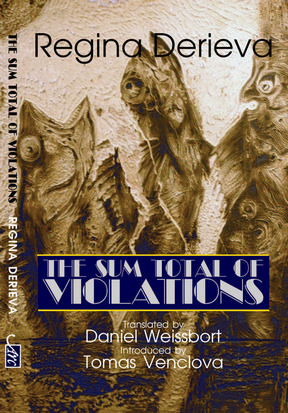 http://www.arcpublications.co.uk

New Derieva's book, OAVBRUTET SVARTA BILDER -
IMAGES IN BLACK, CONTINUOUS,
translated into Swedish by Håkan Sandell and Håkan Sandvik,
is published by Carl Forsbergs Bokforlag, 2007.