2021

Regina Derievas senaste boken
finns nu ute i bokhandeln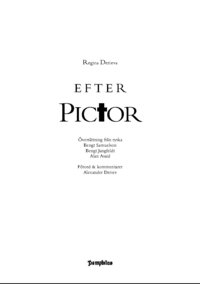 Efter Pictor
Beställ via Bokus
2020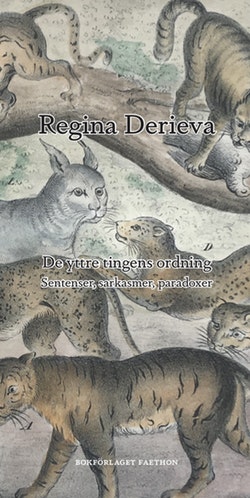 De yttre tingens ordning :
sentenser, sarkasmer, paradoxer
Beställ via Bokus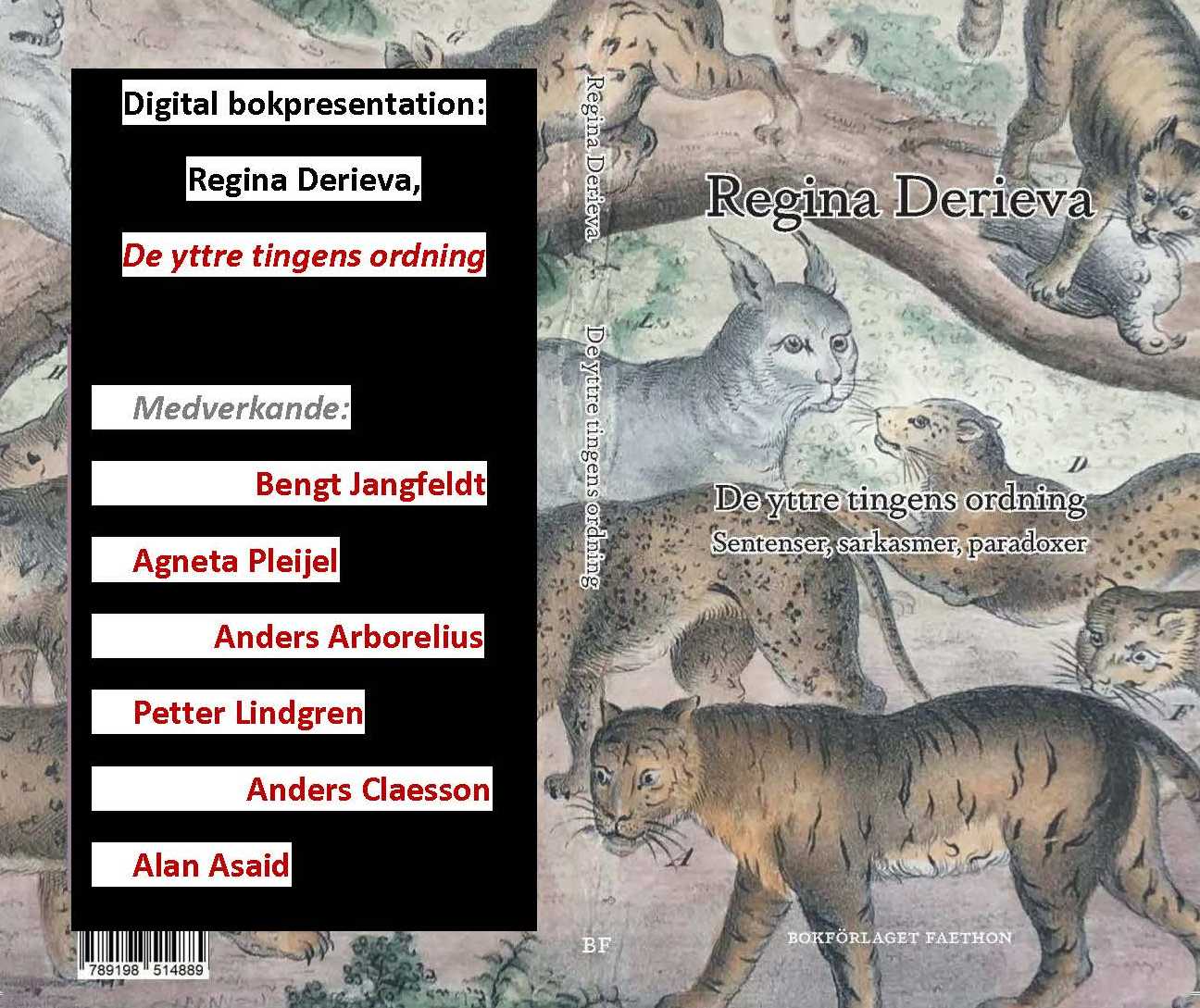 Bokpresentation:
Regina Derieva, De yttre tingens ordning
2015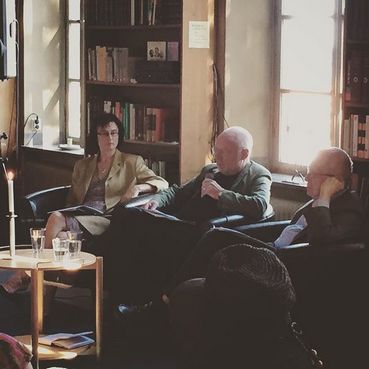 "Det är tystnaden som är Guds svar" – Om poeten Regina Derieva
Sigtuna Litteraturfestival 2015
Samtalet är en inspelning från Sigtuna Litteraturfestival.Medverkar gör
Fiona Sampson, amerikansk poet och författare, Tomas Venclova, litauisk
poet och essäist samt Bengt Jangfeldht, författare och översättare.
https://www.youtube.com/watch?v=-rbSHcyX_Ww
----------
The volume of poetry, memoirs, essays, fiction, and photographs
in honor of Regina Derieva, Curator Aquarum,
was published in February, 2015.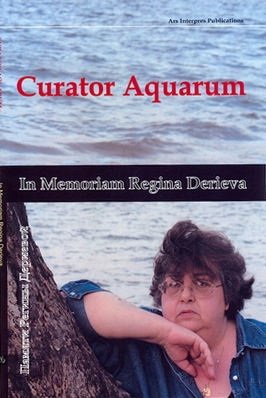 The contributors to this book:
Cynthia Hogue / Chard DeNiord / Per Wästberg
Ulrikka S. Gernes / Dennis Creffield / Fiona Sampson
John Kinsella / William Doreski / Ellen Hinsey
Eric Pervukhin / Les Murray / Tomas Venclova
Rimas Uzgiris / Frederick Smock / Håkan Sandell
Annie Finch / Gunnar Harding / Julian Birbrajer
Anthony Rudolf / Alev Adil / Paddy Bushe / Bill Coyle
Valentina Polukhina / Ruth Fainlight / Jurek Holzer
Ewa Lipska / Igor Sakhnovsky / Alexander Cigale
Sasha Dugdale / Ilya Kaminsky / Bengt Jangfeldt
Leonard Schwartz / George Kilcourse / Tim Liardet
Malte Persson / Alan Shaw / Igor Yefimov / Jim Kates
Elisabeth Hjorth / Max Lapitsky / Ilya Bernstein
Mariela Griffor / Aris Fioretos / Petter Lindgren
Alicia Ostriker / Arcady Kotler / Edward Wilson
Craig Czury / Margarita Meklina / Krystyna A. Steiger
Józef Walczak / Lars Palm / Lasse Söderberg
Annika Bäckström / Heng Siok Tian / Toh Hsien Min
Yeow Kai Chai / Yong Shu Hoong / Augustus Young
Rachel Loden / Henry Gould / Pavel Rechensky
Richard J. Reisner / Véronique Lossky / Alexey Purin
Robin Fulton / Cynthia Haven / Donald Boström
Giannina Braschi / Tess O'Dwyer / Antoni Albalat
----------
A video mix with fragments from the "Curator Aquarum"
book launch that took place at the second commemorative evening
to honour Regina Derieva. London, 7th February, 2015.
http://youtu.be/CH0t1uy38LI
----------
A video mix with fragments from the "Curator Aquarum"
book launch that took place at St. Eugenia in Stockholm
on March 12th, 2015.
http://youtu.be/UGSLGMyNVPs

2014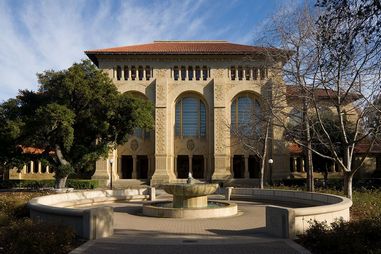 Oct 14, 2014 - As reported in today's Stanford Dish:
Stanford University acquires archives of poet Regina Derieva
https://library.stanford.edu/subjects/russian-literature
---------
The consecration of a tombstone on Regina Derieva's grave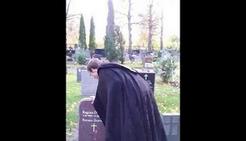 The gravestone was consecrated by Fr. Dominik Terstriep S.J.
on October 28, 2014.
https://www.youtube.com/watch?v=fLwyer31AEU
---------
A Commemorative Evening Reading for Regina Derieva in London
A commemorative evening-reading for Regina Derieva on 7th February,
2014 (Regina's birthday) in London, at the home of Valentina Polukhina,
widow of Daniel Weissbort. Among those who participated in this event
were Ruth Fainlight, Elaine Feinstein, Julia Kogan, Benjamin Ramm,
Anthony Rudolf, Fiona Sampson, and Olga Shvarova.
https://www.youtube.com/watch?v=UfDHQufeEus
---------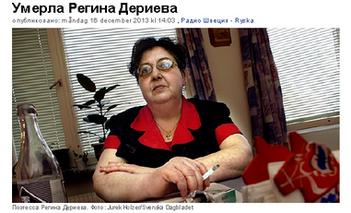 An interview with Bengt Jangfeldt for the Swedish Radio
by Max Lapitskij. 2013-12-16
https://www.youtube.com/watch?v=ezpmONCKHSE
____________________________________________
Den 11 december 2013 poeten Regina Derieva är död.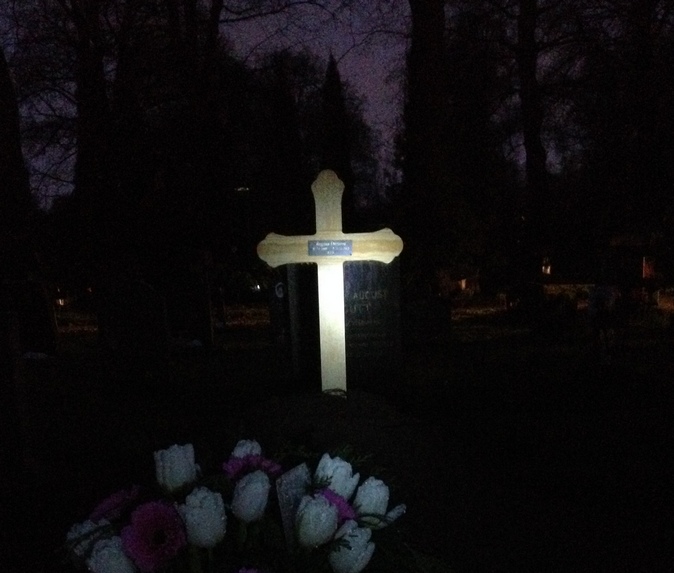 Photo: Max Lapitskij / Sveriges Radio
-----------------------------------------------------------------------
Den 16 februari 2009 förlänades Regina Derieva av biskop
Anders Arborelius Stockholms katolska stifts medalj Ora et Labora,
"för hängivet arbete inom kyrkan i Sverige".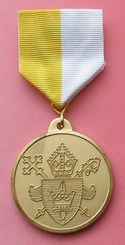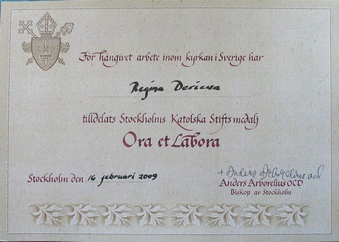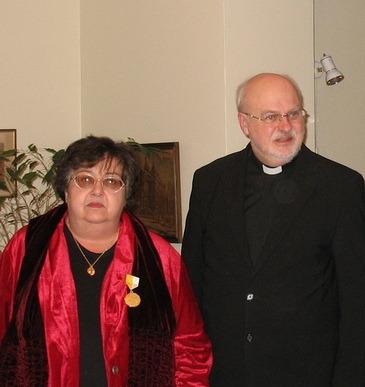 Regina Derievas senaste boken
finns nu ute i bokhandeln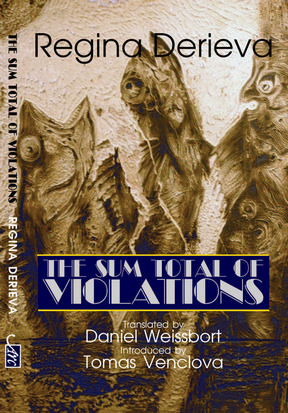 http://www.arcpublications.co.uk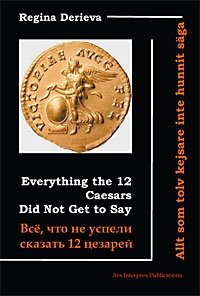 Medverkande är Regina Derieva, Helena Eriksson, Gunnar D Hansson,
Catharina Gripenberg, Leif Holmstrand, Mette Moestrup,
Øyvind Rimbereid, Sverker Åström, MonoMono och kollektivet Sharks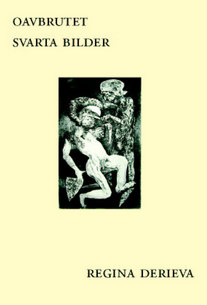 http://www.retrogarde.org.
____________________________________