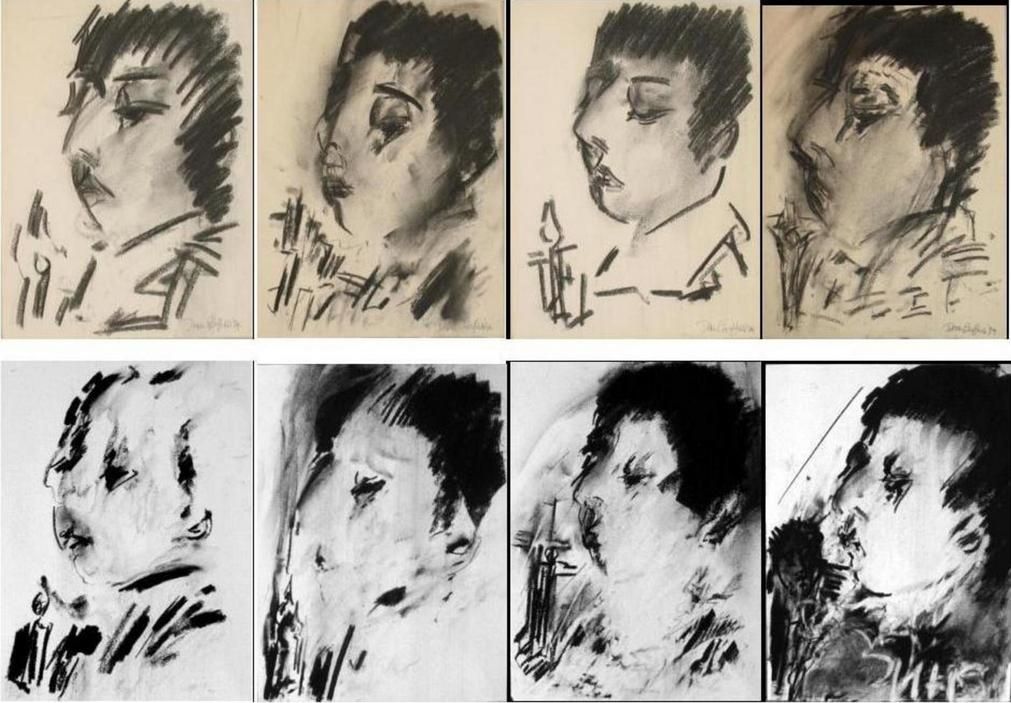 Eight more portrait drawings of Regina Derieva by Dennis Creffield. 1994
Courtesy of Alexander Deriev.

Dennis Creffield (born 1931) is a British artist with work owned by major
British and worldwide art collections, including the Tate Gallery,
The British Museum, Arts Council of England, the Government Art
Collection, Leeds City Art Gallery, University of Leeds collection,
University of Brighton collection and many others.
https://en.wikipedia.org/wiki/Dennis_Creffield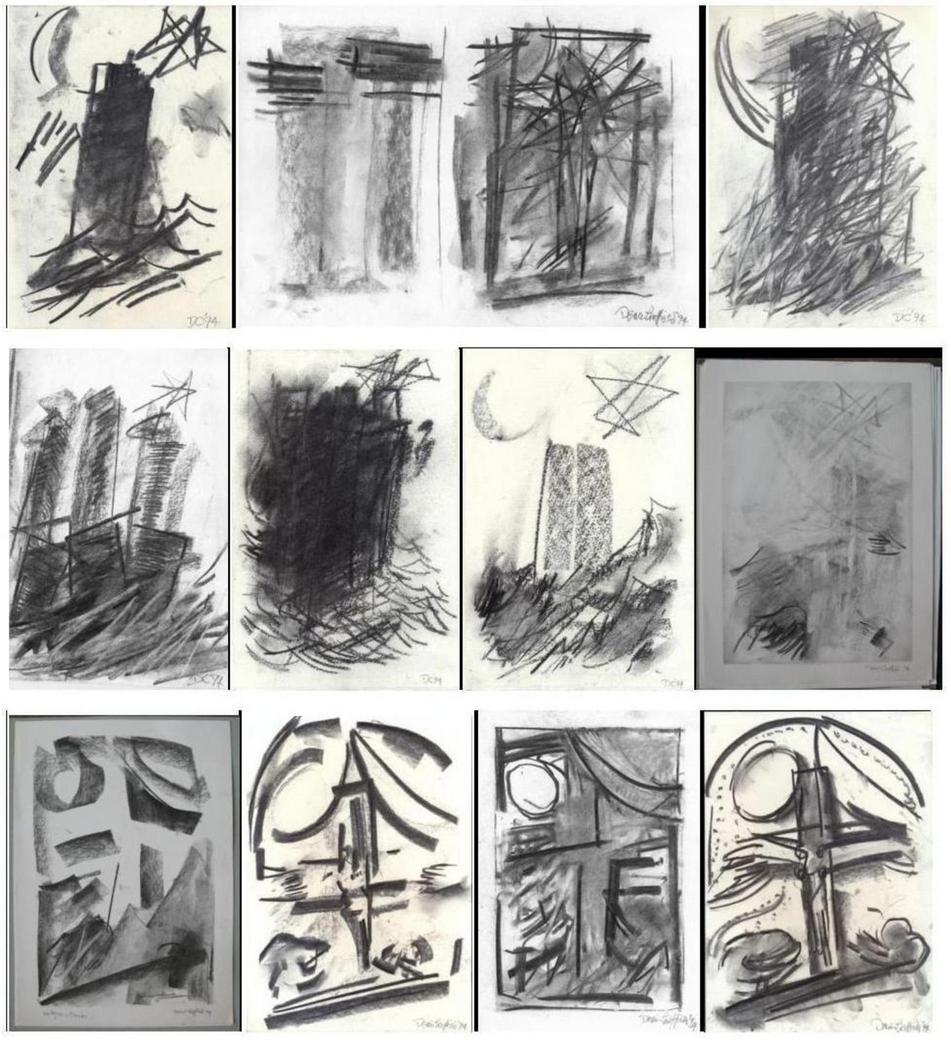 A series of fourteen drawings by Dennis Creffield, which were meant to
illustrate Regina Derieva's poems from her "Winter lectures for terrorists".
Among the themes of the drawings are the Crucifixion, the Tower, the Star,
and the Sea, and all drawings are dated by 1994.
Charcoal on paper, 15 x 21 cm and 21 x 29 cm.
Courtesy of Stanford University Archives.